FREE CONSULTATION
Criminal Defense Attorney Gwen J. Cryer offers free consultations, usually within 24 hours, for most pending criminal defense matters.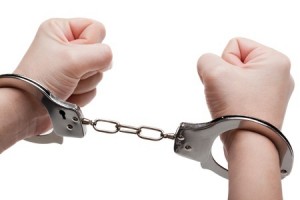 In Florida, "resisting arrest" applies to any number of actions that may be construed as an obstruction of a law enforcement officer. A person may be charged with "resisting officer with violence", a third degree felony punishable by up to five years in state prison, if a person uses or threatens any physical violence against an officer who engaged is in the lawful execution of his or her duties. Or, a person may be charged with "resisting officer without violence," a first degree misdemeanor carrying a maximum sentence of one year in the county jail, if a person resists, obstructs, or opposes any officer in the lawful execution of any legal duty without doing or threatening violence. Sometimes, these cases are dismissed by the state if the conduct was excusable under the circumstances.
 Resisting arrest is a serious violation of the law, you will need an experienced attorney like Gwen J. Cryer if you have been charged with this crime.